Fluffy Coconut Flour Pancakes | Nourishing Days →
Here is a recipe for delicious coconut pancakes. I'm finally bookmarking it because I can never find the recipe when I'm trying to make them on the weekends. Gluten-free & awesome!
Julie Orringer - The Morning News →
"There are other times when I feel I have entered this fugue state."
Bicycle Part Chandeliers by Carolina Fontoura... →
The Best of the Best MFA Programs →
"Backbone" by David Foster Wallace →
"Every whole person has ambitions, objectives, initiatives, goals. This one particular boy's goal was to be able to press his lips to every square inch of his own body."
futurity: (noun) 1. time to come: future; OR 2. a horse race usually for two-year-olds in which the competitors are nominated at birth or before
"Having ideas is not as important as developing them. (…) Ideas need air..."
– Shelly Lazarus, Chairman emeritus @ Olgilvy (heard on NPR morning edition)
How Karen Russel Paid Her Bills... →
I found this great website, "The Days of Yore," which is made up of artists who "interview other artists about the years before they had money, fame, or road maps to success, and inspires you to find your own." Apparently, Karen Russell worked in a veterinarian's office. This is the kind of stuff I love. 
A great site for character names. →
Pigs have always been capable and worthy of receiving incredible names. So have many characters for your short stories.
"But all artists have that struggle to carve out space for their work while still..."
– Kevin Wilson, author of "The Family Fang." (from "An Interview with Kevin Wilson" by Bookslut.)
"The View from 101 Years of Living" →
I'm making plans for Boston... →
Girl Walk All Day →
Two people very dear to me have forwarded this project. As boingboing describes this film, "A young dancer finds herself disgruntled with her low-paying, mundane waitressing job. One day, she impulsively quits, then takes a ferry to the city. Feeling incredibly inspired by what she sees, Anne dances her way across New York, using the city as her stage." Watch it and feel inspired. 
"If you put shame in a Petri dish, it needs three things to grow exponentially:..."
– Brene Brown
Realization I just had...
I've been working on an essay all day, but then I double spaced it, printed it out, and suddenly it reads like Fiction. Perspective, yeah?
"What is precious inside us does not care to be known by the mind in ways that..."
– David Whyte
"You fail only if you stop writing."
– Ray Bradbury
"If you're in love with writing, you spend a lot of time on slippery..."
– David Goguen, contributor to "Glimmer Train Stories"
Beds. Life. And Hallie Cantor.
Think about this. The way you position your bed can be a determining factor in how you remember your life: when you were in a crib (which you won't remember), that twin bed you had before your parents bought you bunk beds, the top bunk, always the top bunk, too sick with the flu so you had to sleep on the bottom, bunk beds against the wall, bunk beds against the other wall, when you were in...
It's LIVE!
The winter edition of "The Adirondack Review," where I am a fiction reviewer, has gone live and is now online! Check it out and read some wonderful fiction that we deemed worthy (and worthwhile!) for you to read while you're snuggled up on your couch, under a blanket, watching the snow fall/sun shine outside, complete with your computer on your lap. ...
"Poetry is just the evidence of life. If your life is burning well, poetry is..."
– Leonard Cohen
"Writing and running, to me, are so similar as are the feeling in each where you..."
– Susan Orlean: "I'm a Runner" for Runners World magazine. (http://www.womens-running.com/article/0,7120,s6-243-544—14117-0,00.html)
Swim. Bike. Run. Tomorrow.
"I did not think of the story I would make about Alfrida—not of that in..."
– "Family Furnishings," by Alice Munro in her book: Hateship, Friendship, Courtship, Loveship, Marriage.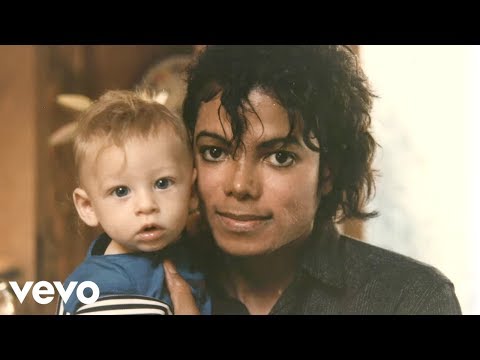 ...& kale brings you back.
Things have been getting away from me: money, time, sun, space. These are things that have been appearing, disappearing, reappearing, and changing from the way I used to think about them into new reformations. But, today, kale has brought me back.  It's been a while since I've eaten this borecole, green, precisely curly-edged, and packed with maximal nutrients. I was introduced to...
On meeting Marshall McLuhan in my kitchen
I just came home from the grocery store, ate a bowl of cereal, and came face to face with Marshall McLuhan in my kitchen.  Last week, McLuhan was a stranger to me. Sadly, I had never heard of him. Yet it was his 100th birthday and the radio show, "Where We Live," broadcasted out of WNPR in Connecticut, aired a show in honor of his life and his relevant "Media Message."...
"You know when the weather starts to change; that's the anniversary...."
– Joanne Barber, wife of Gerard Barber, a man who led a rescue effort of the South tower, NPR ((http://www.npr.org/2011/09/10/140359196/lead-lives-firefighters-died-to-save-widow-urges))
"So the America I loved still exists, if not in the White House, the Supreme..."
– Kurt Vonnegut, "A Man Without a Country." Incidentally, checked out from Nassau County Public Library
I. Am. Athlete.
I have just signed up for my first (sprint) triathlon here in Amelia Island, Florida. It's called "AmeliaMan," and seems to escape the mouth with an deep, bellowing, manly tone. (Try it…) Upon clicking boxes to assure the Web Master that I had read and agreed to all terms and conditions, I decided to actually read them. Turns out, I am legally bound now to be a triathlete...
"I have sometimes been wildly, despairingly, acutely miserable…but through..."
– Agatha Christie
"Cuz you know once you're over the top of the hill, your life ain't..."
– Pete Yorn & Scarlett Johansson, "Search Your Heart"